Administration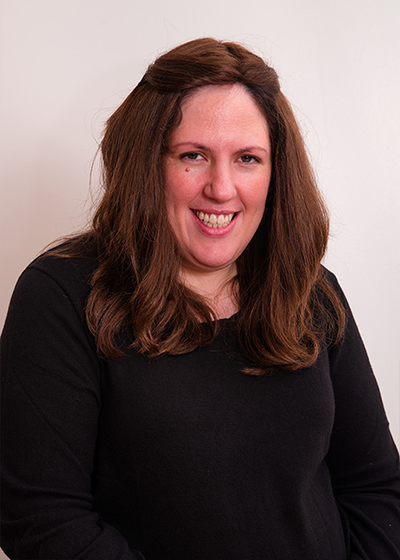 Chana Paris
Founder & Executive Director
Chana Paris and her husband, Rabbi Zalman Paris, are the executive directors of Chabad of Tribeca, which My Little School is a division of.  Recognizing the need for a nurturing & progressive Jewish Preschool in the neighborhood, Chana founded My Little School in 2010. She set out to create a preschool where children could thrive under the guidance of educators, who brought to their students rich and meaningful experiential child-centered learning that fully integrated modern educational methodologies with Jewish values. Chana & Rabbi Zalman and their five children live in Tribeca, and are proud of the stellar educational program that My Little School has grown into along with the other divisions of Chabad of Tribeca, offering a warm and welcoming home for vibrant Jewish life in the neighborhood. 
Jordana Cohen Fruchter, MS.Ed 
School Director & Director of Admissions
Jordana is entering her tenth year at My Little School. She received a BA with honors from The University of Michigan and a MS in Elementary Inclusive Education and Teaching Students with Disabilities from Columbia University. Following graduate school Jordana was a founding faculty member at Avenues: The World School, and was the Assistant Director and Director of Admissions at My Little School from 2014-2018. Jordana was drawn to early childhood education because of the fundamental role these brief yet enchanting years play in the lives of both children and their parents. She believes that a preschool's responsibility extends beyond educating, nurturing and inspiring children, and is inclusive of parents and family members, in that they too should have the resources and support necessary to confidently navigate their parenting journeys. Jordana works collaboratively with the Director of Education and the teachers at MLS to ensure that each classroom's curriculum is informed by the 'best practices' in progressive early childhood education, that Jewish values guide classroom culture and enhance learning experiences, and that a profound respect for each child lies at the heart of every interaction. Jordana's expertise also include her organizational skills, and she is committed to constantly reflecting and building upon the school's infrastructure to meet the needs of parents, teachers and children.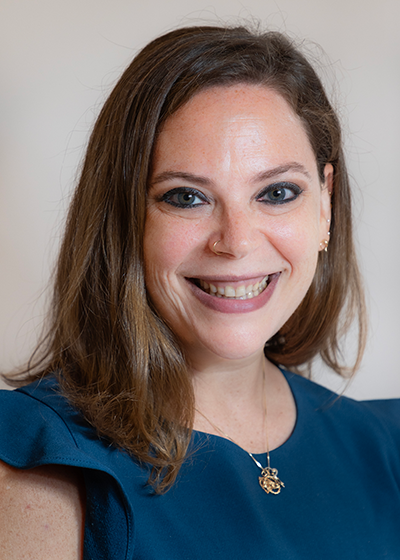 Miriam Paskind, MS Ed
Assistant Director
Miriam has been teaching for over a decade, and is entering her ninth year as a lead teacher at My Little School. Miriam graduated from Binghamton University in 2006 with a BA in Art History and Architecture and Jewish Studies. She was always called to her work with children, and ultimately enrolled in Bank Street College of Education to develop an understanding about different learners and varying styles of teaching to include all children. Miriam earned an MS in Education for early childhood, general, and special education. 
Miriam enjoys the self-reflective process and focuses on achievement through a growth mindset. She has a passion for loose parts and creative curriculum that focuses on the whole child. Her practice is based in patience, respect, and independence building.  Miriam's love for Judaism and education combine beautifully to share traditions, rituals, and a strong sense of Jewish pride with students. Miriam's passion for early childhood extends beyond the classroom and into tutoring young children in Hebrew and writing and illustrating picture books. Miriam is honored to have the opportunity to work with a thoughtful and creative group of teachers, who contribute to the culture and community of our unique school. She looks forward to serving the community further in the role of  Assistant Director of My Little School.
Darcie Rand
Director of Operations
Darcie has been working at MLS for two years. In her role she ensures that efficient systems are designed and executed, allowing teachers to maximize their time focusing on children and curriculum, and ensuring that parents have a positive and stress free experience when working with the MLS office. Darcie is thoughtful and patient in her approach to managing logistics and the needs of various individuals within the organization, and can always be relied on to have a smile on her face. 
Specialists
Susie Meisler 
Parent Educator
Susie is entering her fifth year at MLS as our beloved Parent Educator & Early Childhood Specialist. In her role Susie is involved in supporting and guiding parents, teachers and children in all aspects of classroom life. Susie is an active teacher in our Toddler Caregiver & Me Classes, during which she shares her deep knowledge and understanding of child development, and facilitates conversations amongst parents and caregivers to support their growth in their parenting journey. Prior to joining My Little School Susie devoted 40 years of her life to helping children and parents thrive, first as a teacher and then as Director of the Huntington Jewish Center Pre-School, where she oversaw the highly successful program for almost 30 years. Susie's expertise is connecting with kids and guiding their parents through the development stages of raising children.  She developed her passion for nurturing families after starting a parent-and-me group in Singapore, where she lived with her husband and became a mother herself.  Being surrounded by families from all over the world exposed her to a variety of parenting styles and sparked a lifelong interest in family dynamics.  Susan has written hundreds of articles on parenting, continues to serve as a trusted counselor to countless parents, and has developed and led numerous parent-and-me programs.  She received her Masters in Education from Adelphi University.
Rena Allen
Early Childhood Specialist
Rena Allen is a Child Development Consultant in New York City. She earned a BA in psychology from Binghamton University and an MSEd in Early Childhood Special and General Education from Bank Street College. Her passion for working in early childhood education launched her career at a private school on the Upper East Side, where she gained tremendous experience teaching children in their early years of school.

After many years in the classroom, Rena used her training in Applied Behavior Analysis to work in Early Intervention doing Special Instruction and SEIT work for families in NYC. She now works to make quality early childhood education accessible to all learners, and structuring environments that contribute to student success. Rena's path has taken her from classroom teaching to early intervention, and has landed her in her current work — focusing on child development, teacher training, program development, and parent consultation, in schools across Manhattan. 
Daniele Levine
Occupational Therapist
Daniele Levine, MS OTR/L is a New York State licensed Occupational Therapist specializing in pediatrics. Daniele graduated from New York University receiving a Master of Science degree in Occupational Therapy. She has experience working with children for over eleven years. Daniele started out working in a hospital based outpatient therapy setting and then moved on to provide school based occupational therapy services. Presently, she runs her NYC based private practice, servicing children across different settings; home based therapy, school and in the community. Daniele has a strong passion for working in early childhood education and helping each child reach their fullest potential and functional independence. Daniele uses a play based individualized developmental approach, focusing on each child's unique strengths and interests.
Yonatan Gutfeld
Music Educator
Yonatan Gutfeld grew up in Jerusalem, where he studied music composition. He was active in the Tel Aviv singer-songwriter scene and toured the country with his band after releasing his debut album. Yonatan has been living in NYC since 2012, where he records his songs, writes music for theater productions, and teaches children in schools and programs throughout Manhattan and Brooklyn. In 2017 he released Time's Tyranny, an album of new compositions to Shakespeare sonnets in Hebrew translation.
Staff
Professional, dedicated, and loving- these words speak volumes about the team at My Little School. Equipped with years of study and professional experience, our staff strives continuously to respond to the individual needs of each child. 
Employing cutting-edge methodology and liberal doses of warm, loving care, our staff creates activities that engage children's natural curiosities. My Little Schools' staff creates a supportive environment conducive to the co-construction of knowledge between teachers and children.
As co-constructors, our teachers have multiple, fluid roles as collaborators, researchers, and learners based on the needs of the children and the demands of the explorative learning activity.
Morah Melissa
Morah Caroline
Morah Emily
Morah Aviva
Morah Chaya
Morah Miriam
Morah Rebecca
Morah Chani
Morah Jamie
Morah Esther
Morah Jen
Morah Tziporah
Morah Chaya
Morah Sammie
Morah Raisa
Morah Tayla
Morah Liba
Morah Talia
Morah Batya
Morah Chaya
Morah Ashley
Professional Development
Our teachers and staff have many opportunities for professional development throughout the year. We provide professional development that addresses all aspect of educating the whole child. Some of the professional development opportunities our staff has participated in include, but are not limited to:
Project Lead, a division of the Jewish Education Project 
The Paradigm Project
Rena Allen,  Developmental Learning and Special Education Consultant
Come Learn With Us, A Summer Learning Series for Early Educators at the JCC Manhattan  
Elizabeth McKenna, Educational Consultant, Exponential Returns, LLC
Robin Koo, Teaching Beyond the Square
Rick Ellis, MEd, Bank Street College of Education: The Reggio-Emilia Approach to Early Childhood Education
Dana Rosenbloom, M.S. Ed., "Dana's Kids:" Separation
Susan Meisler, Early Childhood Education Consultant and Parent Educator: Developmental milestones throughout the pre-school years
Talia Fenster, RN, CPR Instructor: CPR & First Aid
Loren Norman-Lennon, OTR/L: Spring Ahead Pediatric Therapy
Heather Boerner, Chatty Child Speech Therapy, PLLC
Jewish Education Project, In-Site-Ful Journeys 2015- Reggio Emilia Wonder of Learning Exhibit, NYC
Learning Without Tears: Pre-K Readiness and Writing Workshop
Selwyn Falk, Epic Security: Safety in School
Amit Meir, Security Manager: Emergency procedures
Learning Without Tears Workshop